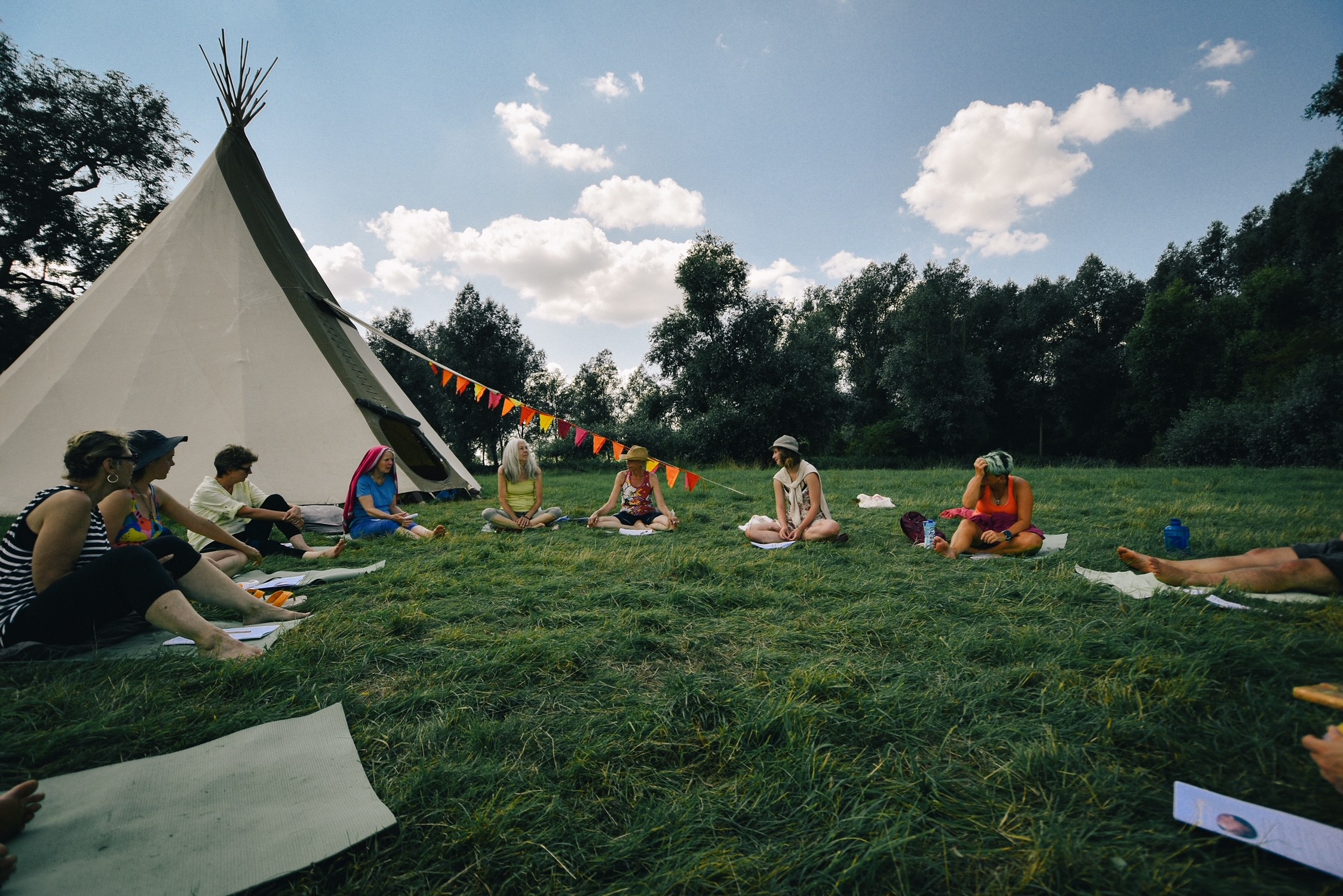 It is such a privilege to have been invited to share at events & retreats! 
I love to share my passion and experience in Astrology for the Divine Feminine, for Embodiment and orientating ourselves with all the juicy archtypes – such as the stories of Lilith, Ceres, Juno, Athena… down the wonderous rabbit hole!
I also love to share Yoga sequences for flowing in our power, connecting deeply within the beautiful body, and awakening our river of Life which connects us between Heaven & Earth, as a divine and sovereign being that we are. 
This summer of 2021 I supported Kate Magic's Raw Magic Retreat at the Wild Canvas campsite in Bedfordshire (see below)
***Coming soon!*** for November: POP Wellness Hub's 6-week programme. I will be facilitating a ceremonial session combining deep soul connections using Astrology, supporting a loving embrace and acceptance of ourselves, with yummy meditative embodiment practices.